"A journey of a thousand miles begins with a single step."
– Lao-tzu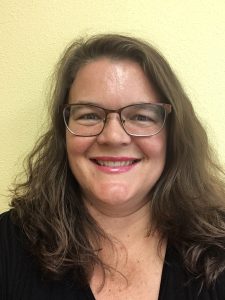 What to expect from your first visit. Your first visit to Gresham Acupuncture will usually take 60 minutes. There is 10-15 minutes of paperwork that we will mail to you when you make your appointment. It is helpful to have that completed before your visit. Once at the clinic you will meet with Leah for an extensive health history and examination which takes nearly 30 minutes. Since Chinese Medicine treats the patient and not the disease it is important that I understand your individual history and all the particulars that make your symptoms specific to your current health status. Most patients are surprisingly impressed by the detail of the examination. Blood pressure, pulse rate, temperature, abdominal palpation and ROM exams are taken as needed. I also look at your tongue and feel your pulses to accurately diagnose your condition with Chinese Medicine.
Next you will often change into a gown and lay on a massage table for an acupuncture treatment that lasts anywhere from 10 – 40 minutes. Many people want to know if acupuncture is painful. If there is any discomfort, it is generally mild. In the English language we have only the word "pain" for altered sensations. In Japanese, the word most commonly used to describe the needle sensation is "hibiku" which means the rippling effect of throwing a stone into calm water. Thus correct needle stimulation is often experienced as a rippling sensation, heaviness in the area, a slight ache, fullness near the point, or a slight tingling sensation. Sometimes patients still feel the point even after the needles are removed. That is a good sign of increased energetic activity in the area.
Leah is a compassionate healer and is very interested in patient education and listening to patient concerns. She is quite willing and eager to answer questions and engage patients in their own healing process. She takes the time to teach stretches or QiGong exercises for the patient to do at home. If you are afraid of needles, she will guide you in relaxation meditations and use acupressure until you feel comfortable. She strongly believes that optimal health is a partnership between the patient and the practitioner and tries any modality available to match the patient with what works for them.
Your privacy is important and protected under HIPPA privacy regulations, which can be read here.
How many treatments will I need? This is the most difficult question to answer because most patients really want a DEFINITE answer. Each individual responds quite differently to acupuncture so the number of treatments can vary depending on duration, severity, and nature of each individual's complaint. Many acute conditions may need only 1-4 treatments, whereas chronic conditions usually require 6-12 treatments. I often recommend patients to schedule treatments anywhere from once to three times per week. Some degenerative conditions may require ongoing care spaced throughout the year. What often occurs is that patients come in for treatment on condition A, but are pleasantly surprised to also experience relief of one or more other conditions as well. Once they experience the variety of conditions acupuncture helps, they continue treatment for other physical, emotional, and mental concerns as well.
Access your innate healing potential!